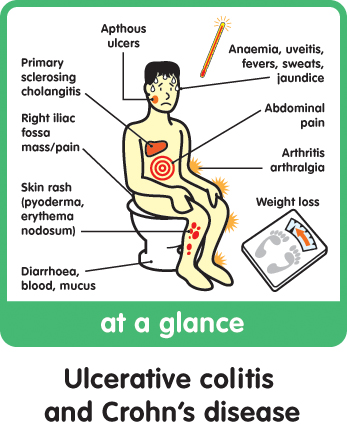 METHUEN — Growing up in Ireland, David Parkes wanted to be a professional soccer player.
But, he says, God had other plans for him.
Today, he is an internationally acclaimed singer who also directs pilgrimages to Medjurgorje, the place where he said he was healed from Crohn's Disease.
Parkes will be in concert Jan. 25 at 6:30 p.m. at St. Monica Church, 212 Lawrence St.
Before going to Medjurgorje, Parkes had 10 major operations and doctors told him there was nothing more they could do.
While in the former town in Yugoslavia, Herzegovina, where the Virgin Mary is said to have been appearing to six people since June 1981, he attended a healing service. a few days later, he said, he began to feel better and after returning to his native Ireland, Parkes showed no further symptoms and has since been free of the disease.
As a way of thanking God for the healing, Parkes released his first album, "Let Me Live" in 1992.
Parkes was born into a musical family as his father was a well-known band leader and trumpet player. the younger Parkes had even won a National Talent Contest.
He sang for Mother Teresa when she visited Knock, Ireland. Parkes has also been a guest on "Songs of Praise" the weekly BBC program.
Churches to honor MLK legacy
Several area churches will honor Civil Rights leader the Rev. Martin Luther King Jr. with services, music and speeches.
In North Andover, members of North Parish Unitarian Universalist Church are going out into the community to serve others.
Tomorrow, North Parish members will collect new and gently used winter outwear including coats, mittens, hats, socks, snow pants and books. the items will be distributed to Community Give Tree, which in turn gives them to social service agencies in the Merrimack Valley.
On Monday, a group will clean up at Cor Unum, a meal center in Lawrence sponsored by St. Patrick Church.
Here are other services:
St. Michael, 196 Main St., North Andover: Mass to pray for peace is Monday at 8 a.m.
South Church, 41 Central St., andover: the message during tomorrow's service at 10 a.m. is "For God so loved the Village" based on the gospel of John chapter 3:16-21.
Trinitarian Congregational, 72 Elm St., North Andover: John H. Schnelle leads the choir during "Gospel Music Sunday" featuring spirituals tomorrow at 10 a.m. the Rev. Richard Knight preaches.
Unitarian Universalist, 6 Locke St., Andover: the Rev. Dorothy may Emerson of Medford, is guest speaker at "Let Justice Roll" service tomorrow at 10:30 a.m. a life member of the NAACP, she is the author of "Standing Before Us: Unitarian Universalist Women and Social Reform 1776-1936″ "Glorious Women: Award-winning sermons about women."
Universalist Unitarian, 15 Kenoza Ave., Haverhill: Congregants along with members of Calvary Baptist Church honor the life of Martin Luther King Jr. with breakfast, remembrances and songs tomorrow at 8 a.m.
Beantowne Coffee House and Cafe, 201 new Hampshire 111, Hampstead, N.H.: Caffeine and Catholicism hosts Tim Hynes of St. Kathryn on Jan. 21, 7 to 9 p.m. Hynes speaks about his missionary experience in Peru with Heart's Home International.
Christ Church, 25 Central St., Andover: Service of Candlemass is Feb. 1 at 7 p.m. Members process into the church with unlighted candles. the straditional canticle, "Lord you now have set your servant free" while the candles are lit, followed by prayers, psalms and anthems.
First Church Congregational, 26 Pleasant St., Methuen: the movie, "To Save a Life" for youth in ninth to 12th grade and their parents will be shown tonight at 6 p.m.
A six-week adult education program based on the movie "To Save a Life" begins Tuesday at 7 p.m.
Island Pond Baptist, 26 North Salem Road, Hampstead, N.H.: Joint service and baptism with members of new Hope Christian Fellowship from Bedford is tomorrow at 6 p.m.
George and Cathy Ross, missionaries with Trans World Radio serving in Guam are guest speakers Jan. 30 at 10:30 a.m.
Merrimack College, 315 Turnpike St., North Andover: "Jews, Christians and Muslims come together in prayer Feb. 3, 7-8:30 p.m. at Cascia Hall. In addition to celebrating the richness of each faith belief, the service includes the washing of hands and the blessing and sharing of bread. Presiding will be Rabbi Shoshana Perry of Congregation Shalom, Chelmsford; the Rev. Raymond Dlugos vice president for Mission and Student Affairs at Merrimack College, the Rev. Martha Hubbard Rector of St. Paul's Church, Newburyport and Imam Abdullah Faaruuq, spiritual leader at Mosque for the Praising of Allah, Roxbury and Muslim Chaplain Northeastern University.
New Creation Healing Center, 80 Route 125, Kingston, N.H.: the Rev. Canon Mark a. Pearson leads the series "The Healing stories of Jesus" Tuesday and Jan. 25 and Feb. 1, starting at 7 p.m.
New England Bible, 60 Chandler Road, Andover: the Rev. Tyler Thompson teaches a Sunday school class on "Marriage and Family" Sundays at 9 a.m.
Women's Bible study begins Tuesday from 10 a.m. to noon for six weeks.
Missionary Al Boush is guest speaker Jan. 23 at 10 a.m.
North Parish, 190 Academy Road, North Andover: the Rev. Lee Bluemel and Brian Lafferty facilitate a class for newcomers Jan. 25, Feb. 1 and 8 from 7 to 9 p.m. the class will explore the theology, history, philosophy of the unitarian universalists and spiritual and religious journey of members.
St. Anne, 26 Emerson Ave., Hampstead, N.H.: Deacons William Mullen and Robert Gaudreau lead a confirmation program for adults Wednesdays through March 2 at 7 p.m. Topics include introduction to scripture, sacraments, prayer and the Mass. Participants will be confirmed in the spring of 2011. To register, contact Mullen at 603-329-5886.
St. Augustine, 43 Essex St., Andover: a course about "Living Justly" which teaches how to live a simple, sustainable life in solidarity with the world's poor is Jan. 21 and 28 from 9:15 to 10:45 a.m.
Holy hour for life is Jan. 23 at 7 p.m.
The Rev. Michael Sullivan will lead a parish mission Feb. 6-9 at 7 p.m.
St. John the Baptist, 110 Lincoln Ave., Haverhill: the parish participates in "Deacons for Life: Holy Hour for Life" Jan. 23 at 7 p.m. with prayers and exposition of the Blessed Sacrament.
St. Luke the Evangelist, 8 Atkinson Depot Road, Plaistow, N.H.: the Rev. Michael Monette leads healing Mass Wednesday at 7 p.m.
Members of the parish's Daughter of the Visitation will meet Feb. 5 from 8 to 11 a.m. for recitation of the Rosary, adoration of the Blessed sacrament and potluck breakfast.
St. Mark the Evangelist, 1 South Road, Londonderry: Catholics are encourage to fast on their own Thursday at 7 p.m. to mark the 38th anniversary of the legalization of abortion. a day of fasting and prayer ends Jan. 21 at 7:30 p.m.
St. Mary, 94 Andover St., Georgetown: Holy hour for life is Jan. 23 at 3 p.m.
St. Mary of the Assumption, 300 Haverhill St., Lawrence: Feast in honor of Our Lady of Altagracia (Our Lady of High Grace) is Jan. 23 during the 12:15 p.m. Mass.
St. Michael, 196 Main St., North Andover: Parishioner Jerry Sullivan leads a class on the seven Deadly Sins, Tuesday at 7 p.m.
Holy hour for life is Jan. 23 at 3 p.m.
St. Patrick, 118 S. Broadway, Lawrence: Members will take part in the day of penance and prayer on the anniversary of Roe v. Wade, Jan. 22 at 7 a.m.
Feast of Our Lady of Altagracia, (Our Lady of High Grace) patroness of the Dominican Republic is celebrated Jan. 23 at 12:30 p.m.
St. Paul Episcopal, 390 Main St., North Andover: the Women's Book group discusses "Galileo's Daughter" by Dava Sobel, Jan. 20 at 7 p.m.
St. Robert Bellarmine, 198 Haggetts Pond Road: the Rev. Andy O'Reilly, a member of the Missionaries of the Precious Blood, leads parish mission Jan. 24 to 26 at 7 p.m. the mission is in celebrating of the parish's golden anniversary. It concludes with a Mass on Jan. 26, followed by a reception.
Parishioners celebrate vocations to the priesthood and the religious community as a sister or brother during Mass on Feb. 6 at 11 a.m. Reception follows. To submit a name contact the parish office before Feb. 3.
St. Thomas Aquinas, 26 Crystal Ave., Derry, N.H.: the adult formation class explores the life of St. Thomas Aquinas Monday and Jan. 24 from 7 to 8:30 p.m.
The Rev. Bruce Czapla leads a review of the Sunday gospels Jan. 20, 27 and Feb. 10 from 7:15 to 8 p.m.
Liturgy of the Hours is celebrated Jan. 22 from 9 to 1 p.m. at the invitation of Pope Benedict XVI who encouraged Catholics to renew participation in the Christian prayer.
Charismatic prayer meeting is every Monday from 7 to 8:30 p.m.
Children of Mary prayer group meets every Tuesday at 7:30 p.m. to recite the Rosary, the chaplet of Divine Mercy and for prayers.
Temple Emanuel, 7 Haggetts Pond Road, Andover: the film, "The Mad Adventures of Rabbi Jacob" is shown Jan. 30 at 5 p.m. Discussion and deli dinner follows. Cost is $15 per person. To register, call the office at 978-470-1356
The temple's Sisterhood will have a Book Swap Feb. 3 at 6:30 p.m.
Rabbi Robert Goldstein leads Sabbath service for toddlers, preschool, and school aged children Feb. 4 at 5:30 p.m. Cantor Donn Rosensweig sings.
Temple Emanuel, 514 Main St., Haverhill: Julia Wajs, an exchange student from Sao Paulo, Brazil speaks on Jewish life in that South American country Jan. 22 after the 9:30 a.m. Sabbath service.
West Parish, 129 Reservation Road, Andover: Kate Margolese leads a book discussion on, "People of the Book" by Geraldine Brooke Jan. 25 at 7 p.m.